Mobile Marketing
Engage Your Tech-Savvy Customers and Client with Advanced Mobile Marketing Strategy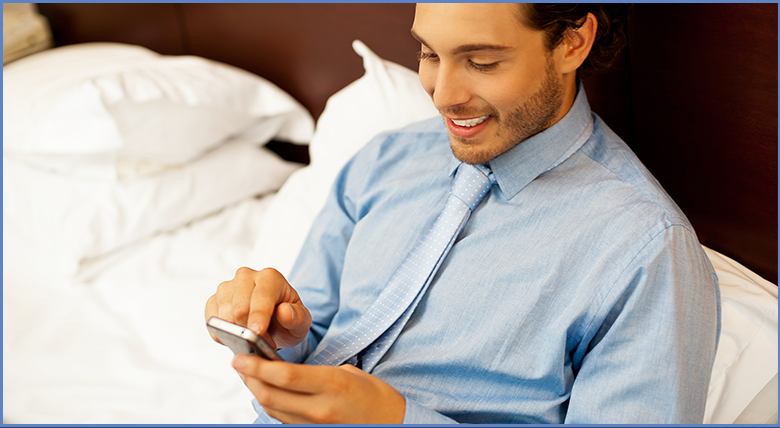 Looking for an innovative way to get your customers' attention?
Next time you are out in public, even at a restaurant, take a look around you. What does every person seem to have in their hands or sitting next to them on the table – their cell phone! Mobile marketing refers to marketing on a mobile device, or smart phone, through text messages, multimedia messages, in-game mobile marketing and/or mobile web marketing.
Smart phones are an increasing source of information and connection to the internet. Take these statistics for example:
95% of smartphone users conduct restaurant searches
90% of smartphone users convert their restaurant mobile search within the day
64% of smartphone users conducting a restaurant search converted their search immediately or within 1 hour
On average, Americans spend 2.7 hours per day socializing on their mobile device, which is time they could spend reviewing and learning more about your business. Smart phone users are accessing the internet on their phone, at home, at work and practically everywhere else. The great news for you is that less than 6% of businesses are executing any type of mobile marketing, so get a leg up on your competition and reach those tech savvy consumers!
Let us help you increase your customers with an integrative mobile marketing strategy. One half of all local searches are performed on mobile devices, and with our powerful mobile marketing efforts, customers will find your business first. Our innovative mobile strategy utilizes mobile website optimization, mobile search engine optimization and mobile communication platforms. Partner your mobile website with creative marketing strategies and you will reach an entire new range of customers.
As your customers peruse the internet looking for a place to get a quick meal, a romantic dinner date or anything in between, we can help position your business where they're already searching, such as Google Places, Foursquare and Facebook, with total mobile optimization. While they are checking their emails, we can also help you reach them through mobile-optimized communications, targeted email campaigns such as check-in rewards, and mobile redeemable coupons.
What are you waiting for? Contact us today to become part of the 6% of businesses mobile marketing to reach the new and existing customers.